It's Monday! What Are You Reading? --From Picture Books to YA is a weekly meme started by Jen at
Teach Mentor Texts
and Kellee at
Unleashing Readers
. This is a chance for bloggers to recap their week of reading and share their plans for the next reading adventures they will take. Visit the host blogs for a list of great blogs participating in this meme and a whole bunch of titles to add to your to-read lists.
My reading was really slow this week. I am steeped in planning, teaching, organizing, trying to keep up at home, etc.
Books I Finished Reading: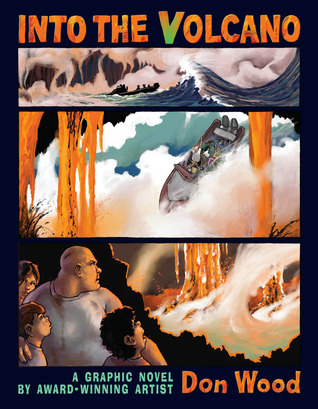 Into the Volcano by Don Wood is an interesting adventure story. I enjoyed the graphic novel and was fascinated by some of the information I learned about the inside of a volcano. I am not sure it is scientifically accurate, so I will want to go read more about it.
I really loved The Lions of Little Rock. This book is a great way to help students really understand what race relations were like during the first days of integration. I loved the characters and the story. This would be a great read aloud for learning about history.
Books I am Currently Reading:
I am reading The Lacuna by Barbara Kingsolver. I am also listening to The Peculiar by Stefan Bachmann. I haven't made much progress in the Bill Bryson book because I left it in my classroom and keep forgetting to bring it home.
What's Next?
I have absolutely no idea what will be next. I don't think I will even get through the books I am reading. We shall see.
I would love to hear from you in the comments!