It's Monday! What Are You Reading? --From Picture Books to YA is a weekly meme started by Jen at
Teach Mentor Texts
and Kellee at
Unleashing Readers
. This is a chance for bloggers to recap their week of reading and share their plans for the next reading adventures they will take. Visit the host blogs for a list of great blogs participating in this meme and a whole bunch of titles to add to your to-read lists.
Books I Finished This Week:
This is the fourth book I have read by Lisa Unger. The last two books were much better than the first two in my opinion. This one was a really gripping thriller. I was riveted the whole time and really wanted to know what actually happened. If you like mysteries, this is a great one to read.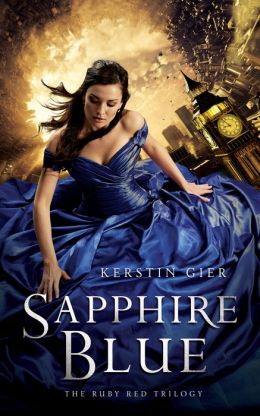 I just finished listening to
Sapphire Blue
. I love how these books have a mix of science fiction and humor. I found myself laughing out loud multiple times while listening to this book. I am really interested in reading the last book in the trilogy as soon as I can get my hands on it. I highly recommend this one.
More Than This
is a very complex and thought-provoking book. As I expect of Patrick Ness, he really made me think about many aspects of life. I don't think I liked this one as much as I loved all of his other books, but I still liked it a lot. I think I will be thinking about this one for a while.
What I am Currently Reading:
I started listening to Where Things Come Back, which is one of the Printz books. So far, it is an interesting story. I also started reading a netgalley of The Body in the Woods by April Henry. I love mysteries so I am sure I will like this one.
What's Next?
I might start reading another Printz book. I have I Am The Messenger and The Monstrumologist on my shelves. Other than that, I am not sure what I might feel like reading. I have two weeks until spring break and I am really hoping the weeks will go fast!
What are you reading this week? I would love to hear from you in the comments.