Join the celebration by linking up at
www.ruthayreswrites.com
or just visit and read the great celebrations!
The first thing I want to celebrate this week is medicine. I had another bout of Diverticulitis last week and I am thankful for the quick acting antibiotics.
The second thing I want to celebrate is rest and relaxation. On Monday, my husband and I took the dog and drove to my parents' camper in a campground a couple hours from here. We had fun spending time with my mom and stepdad. It was fun to take our dog down to the small lake and take her swimming. She is part lab so we knew she would love it. She was quite cautious at first, but by the end of our two days she was a swimming pro!
The third thing I want to celebrate is all the amazing ideas out there for classroom organizing. I will be starting to set up my classroom next week and I love the way the internet is just bursting with DIY ideas and videos and articles about setting up good creative spaces. I spent a good couple of hours on the Choice Literacy site finding really helpful ideas about creating learning zones. I have also enjoyed reading some of the articles on Edutopia.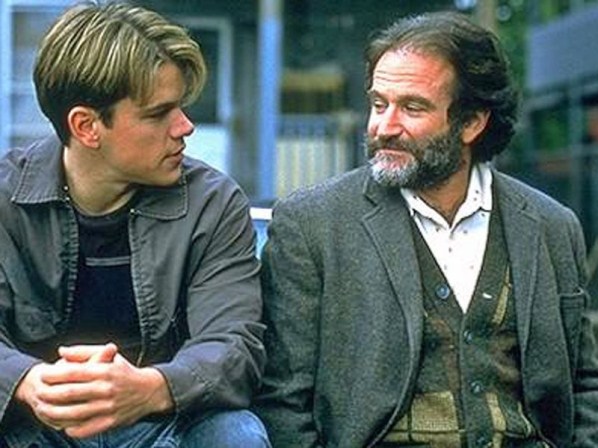 Last, but not least, I want to celebrate the life of a creative genius who has affected us all in at least one of his many roles. I was devastated when I heard the news that Robin Williams had died. When my husband and I started to list his movies, we really understood how many great roles he had played. My favorite movies of all time include many that he stars in. I am so thankful that we all were able to learn from having this incredible actor in the world for the time that he was here.
I also am thankful for the way that his death is bringing out discussions of depression and the need for people to better understand this condition. I lived for years with a person who was living in the dark space of depression. I went to work every day and prayed that I would not come home to discover that he had killed himself during the day. I watched the desperation and listened to the irrational thinking. I lived with this dark abyss. It is not something that people can overcome without help. Luckily for me, he got help and rose out of that place. However, I would not have thought him selfish if he had not. I would have understood that the hopelessness that he felt had taken over. I hope that the many heartfelt things being written about suicide and depression will help some people to have more compassion and understanding for those with mental heath issues.
What do you have to celebrate today? I would love to hear from you in the comments!